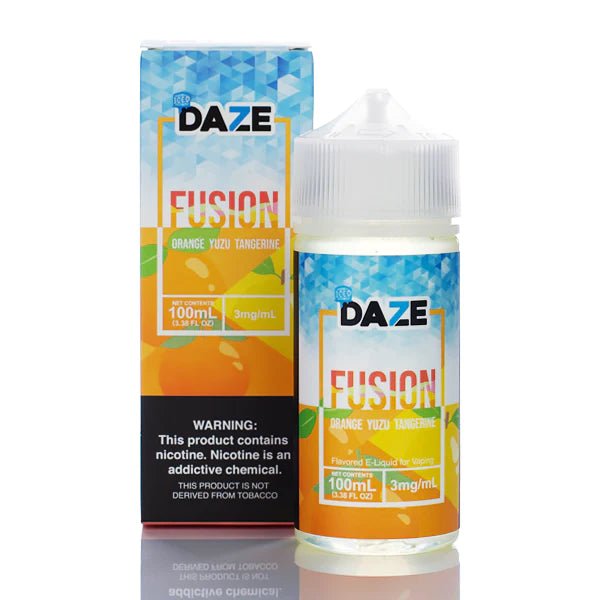 7 DAZE FUSION - ORANGE YUZU TANGERINE ICED - 100ML
$14.99
$24.99
  Discover the irresistible blend of Orange Yuzu Tangerine by 7 Daze Fusion. Indulge in the tantalizing and refreshing mix of orange, yuzu, and tangerine flavors that will leave you craving for more. Experience pure bliss with this citrusy delight unlike any other. Shop now for the best citrus vape juice on the market. Features: Bottle Size – 100mL Unicorn Bottle  Child Resistant Cap  Available Nicotine Levels – 0mg | 3mg | 6mg  VG/PG Ratio – 70VG/30PG  Made in the USA CALIFORNIA PROPOSITION 65 - WARNING: THIS PRODUCT CONTAINS NICOTINE; A CHEMICAL KNOW TO THE STATE OF CALIFORNIA TO CAUSE BIRTH DEFECTS AND OTHER REPRODUCTIVE HARM.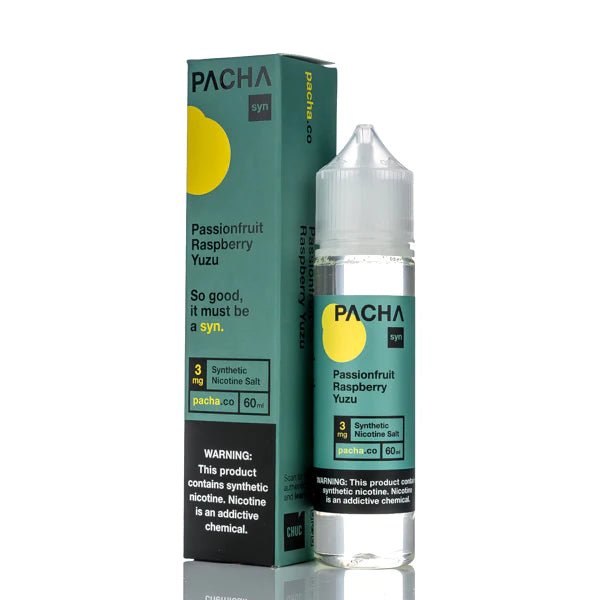 PACHA MAMA E-LIQUID PASSION FRUIT RASPBERRY YUZU - 60ML
$14.99
$24.99
Passion Fruit Raspberry Yuzu by Pachamama E-Liquid takes tangy passion fruit and combines it with tart raspberries and citric Yuzu fruit for a sublime vaping experience that will take your tastebuds for a ride. Pachamama - Passion Fruit Raspberry Yuzu Features: 60mL Unicorn Bottle 20% PG 80% VG Made in USA Available nicotine: 0mg, 3mg, 6mg CALIFORNIA PROPOSITION 65 - Warning: This product contains nicotine, a chemical known to the state of California to cause birth defects or other reproductive harm.